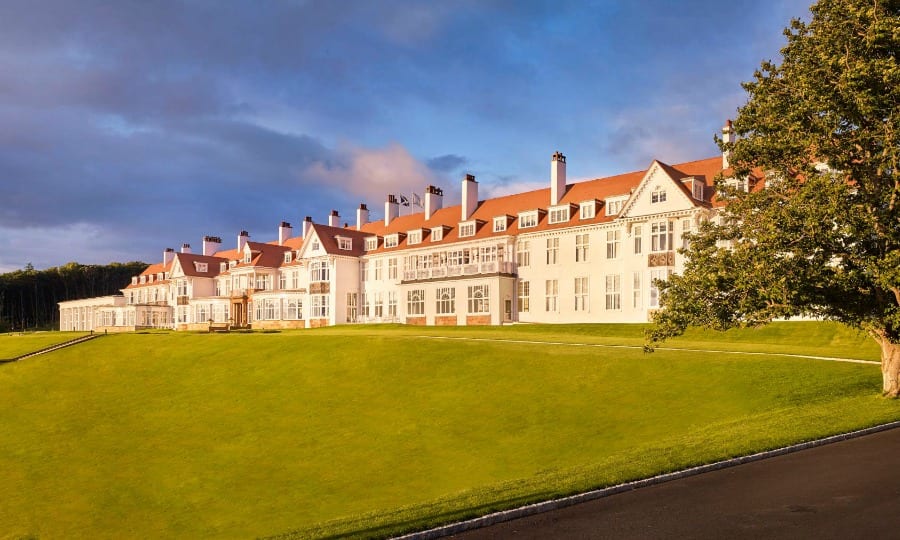 Sample Itinerary
Turnberry – West & Northern IR
7 Nights Hotel Accommodation & 6 Rounds of Golf
Day 1 Depart USA For Scotland
Day 2 Hotel: Trump Turnberry Golf: Optional Golf Available
Day 3 Hotel: Trump Turnberry Golf: Prestwick
Day 4 Hotel: Trump Turnberry Golf: Royal Troon
Day 5 Hotel: Trump Turnberry Golf: Machrihanish
Day 6 Hotel: Trump Turnberry Golf: Royal Portrush
Day 7 Hotel: Trump Turnberry Golf: Royal County Down
Day 8 Hotel: Trump Turnberry Golf: Turnberry – Ailsa
Day 9 Depart Scotland for USA
The following categories of accommodation are available:
Luxury Trump Turnberry
The transportation for this trip will be:
Helicopter Luxury helicopter transfers
Escorted Luxury vehicle with personal driver/guide on standby
For more information, please click on the "request quote" tab or call SGH Golf at 1-800-284-8884.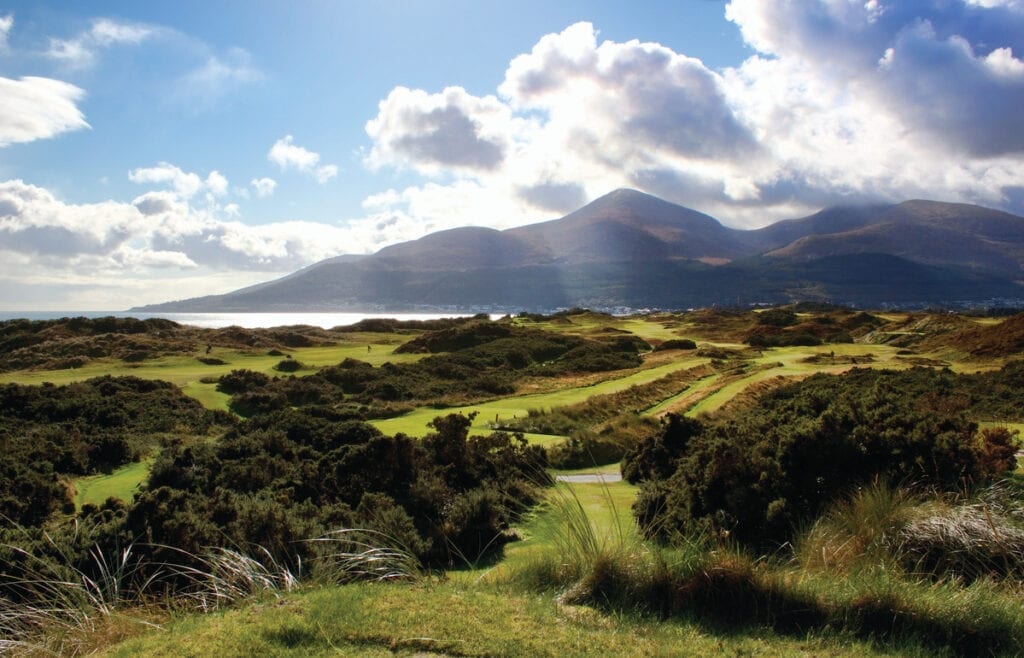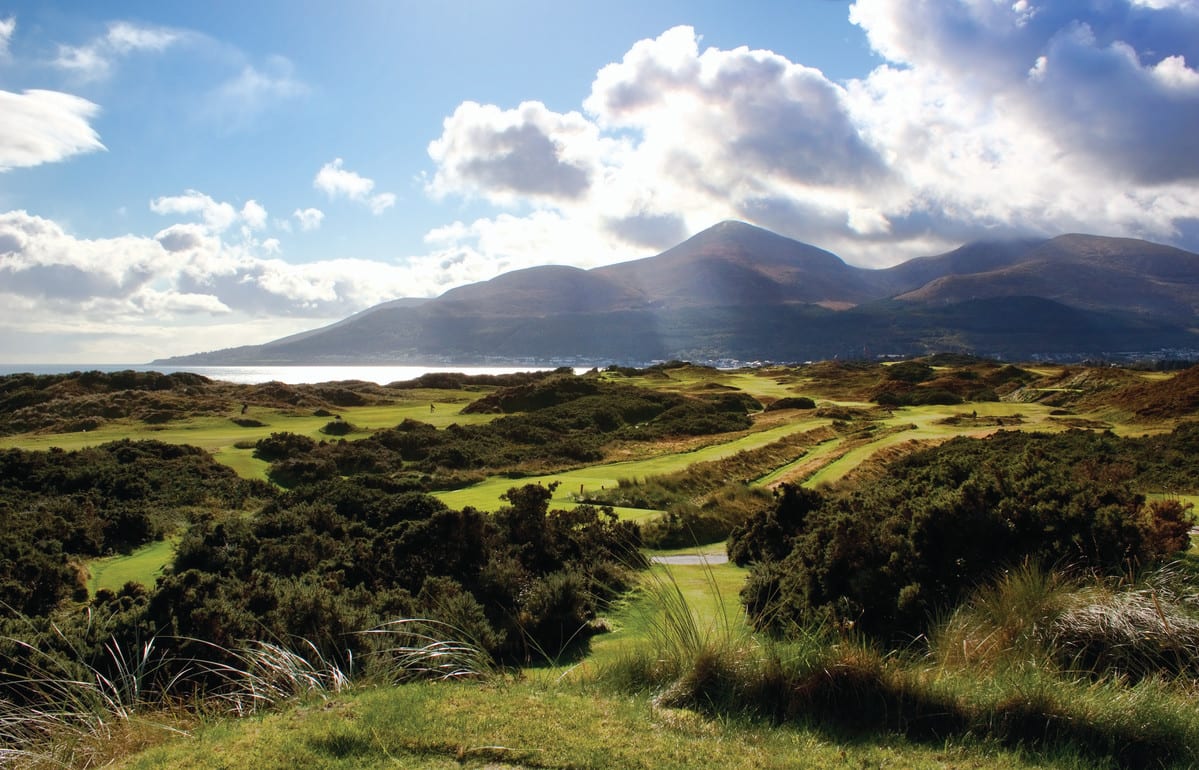 Full practice facilities Royal County Down is located in one of the world's most naturally beautiful links settings in the Murlough Nature Reserve. Against the magnificent backdrop of the Mountains of Mourne, the links stretches along the shores of Dundrum Bay, zigzagging back and forth to provide a different vista from virtually every hole. Consistently…
Read More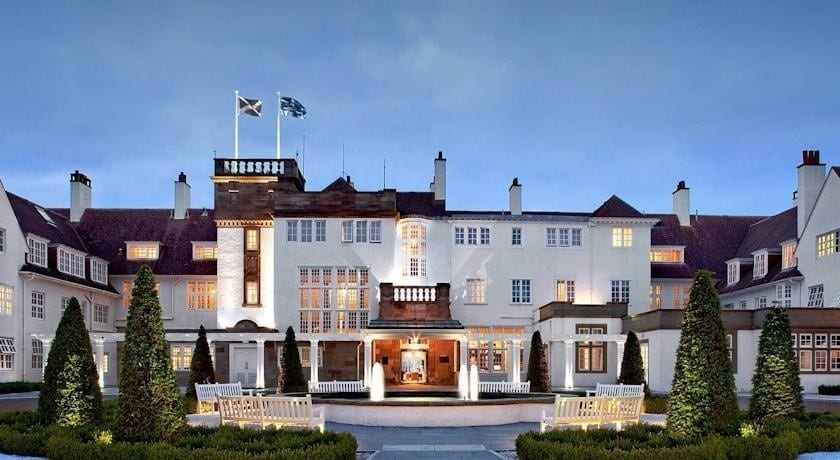 Enchanting and exceptional in every way, Trump Turnberry, A Luxury Collection Resort Scotland, has long been an iconic landmark on the spectacular Ayrshire coastline. Impeccably designed and well-appointed with your comfort in mind, Trump Turnberry's diverse choice of guest rooms, suites, and self-catering Scotland cottages showcase the legendary beauty of the country. Celebrate in pure luxury at one of the most incredible hotels in Ayrshire.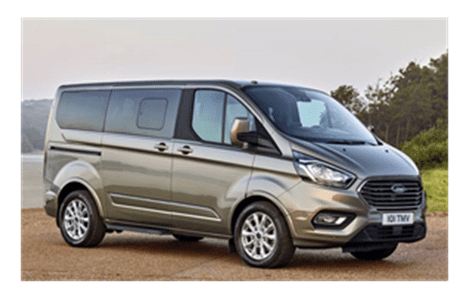 (or similar)
Suitable for 4 golfers& luggage
USB charging points
Stocked with water, soft drinks & snacks
Driven by your personal driver-guide