Golf Scotlands East Coast.
There is not many more perfect places to play golf in the world than on Scotland's east coast. Situated just 30 minutes from Edinburgh, East Lothian is one of Scotland's most beautiful, dry and sunny locations, providing the opportunity to play golf year around. With so many golf courses to play and places to stay in a small area, visitors on an east coast golf tour can focus on playing golf without having to spend time travelling. Golf courses include Muirfield, North Berwick, Gullane No1 & 2, Dunbar & The Renaissance Club.
6 Nights Hotel Accommodation & 6 Rounds of Golf
Day 1  Depart USA For Scotland
Day 2  Hotel:  Marine Hotel & Spa            Golf:  Musselburgh Old Links
Day 3  Hotel:  Marine Hotel & Spa            Golf:  Muirfield
Day 4  Hotel:  Marine Hotel & Spa            Golf:  Dunbar
Day 5  Hotel:  Marine Hotel & Spa            Golf:  North Berwick
Day 6  Hotel:  Marine Hotel & Spa            Golf:  Renaissance Club
Day 7  Hotel:  Marine Hotel & Spa            Golf:  Gullane No 1
Day 8  Depart Scotland
The following categories of accommodation are available:
Standard     Nether Abbey Hotel
Classic        Marine Hotel & Spa
Executive    The Bonnie Badger
Luxury         Greywalls Hotel
The following transportation options are available:
Self-Drive  Fully automatic rental vehicle
Escorted    Luxury vehicle with person driver/guide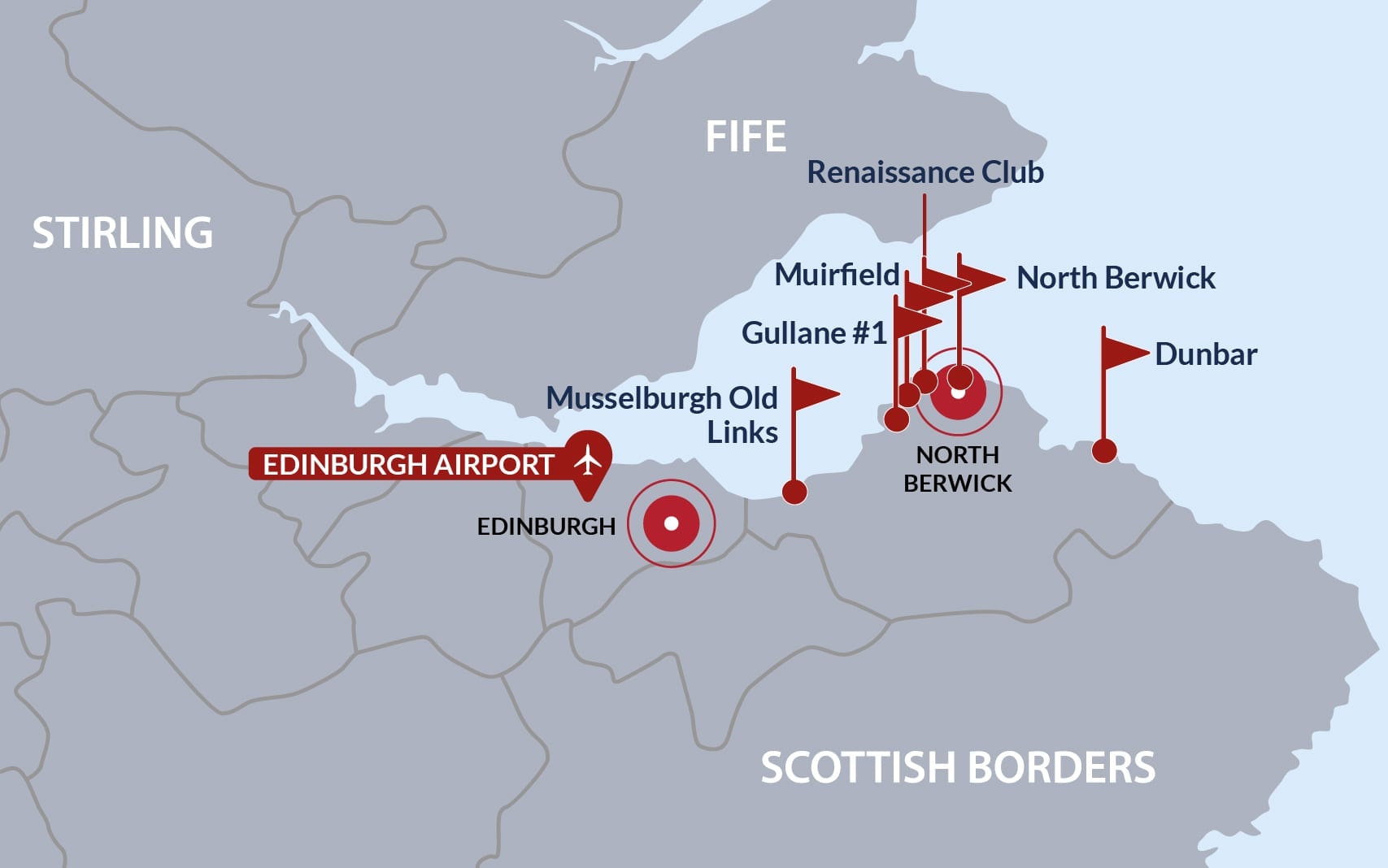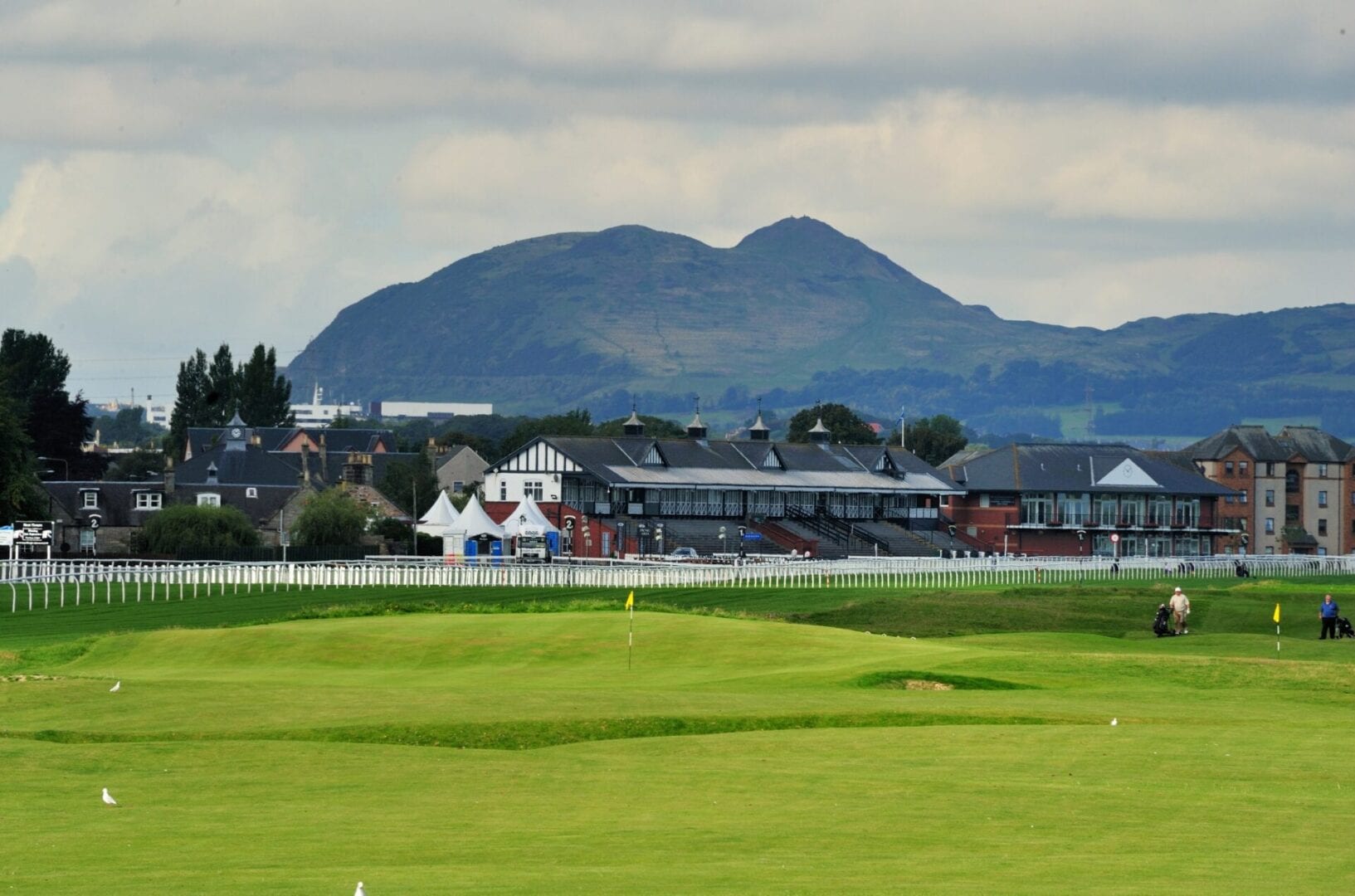 MUSSELBURGH LINKS - OLD COURSE
2863 YARDS - PAR 34 - USGA 68
Musselburgh Links, The Old Golf Course, an original 'Open Championship' venue, hosting the competition on six occasions between 1874 and 1889. Documentary evidence proves that golf was played on Musselburgh Links as early as 2 March 1672 although Mary, Queen of Scots reputedly played here in 1567."
Authenticating the record is the documentary evidence found in the Account Book of Sir John Foulis of Ravelston.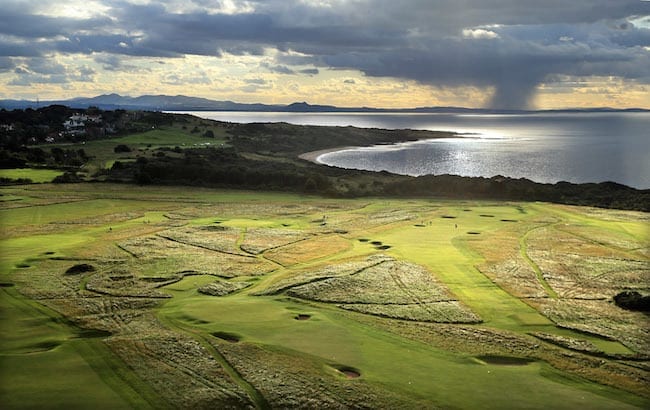 MUIRFIELD
7245 YARDS – PAR 71 – USGA 73.0
Full practice facilities
The club's first beginnings were in Leith in 1744 and later moved to Musselburgh and finally in 1891 to Muirfield in East Lothian. Muirfield is a renowned host to major championships amateur and professional, international and national, men and ladies – all of which have produced worthy champions of whom more later. Eleven Amateur Championships have been played over the course and 16 Open Championships.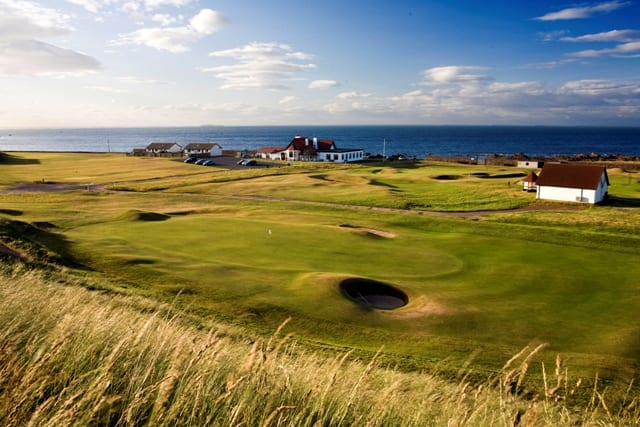 DUNBAR GOLF CLUB
6597 YARDS - PAR 71 - USGA 71.0
Chipping & putting greens
The par-71, 6,597-yard golf course offers three par 5s, including the monster 506-yard ninth hole, Longbanks. Year-round, these North Sea links offer the total golf experience on this narrow strip that runs along a rocky beach, bordered by the Old Deer Park wall. Battling the sea wind to hit the well-defined holes following the coastal contours guaranteed a new experience every round.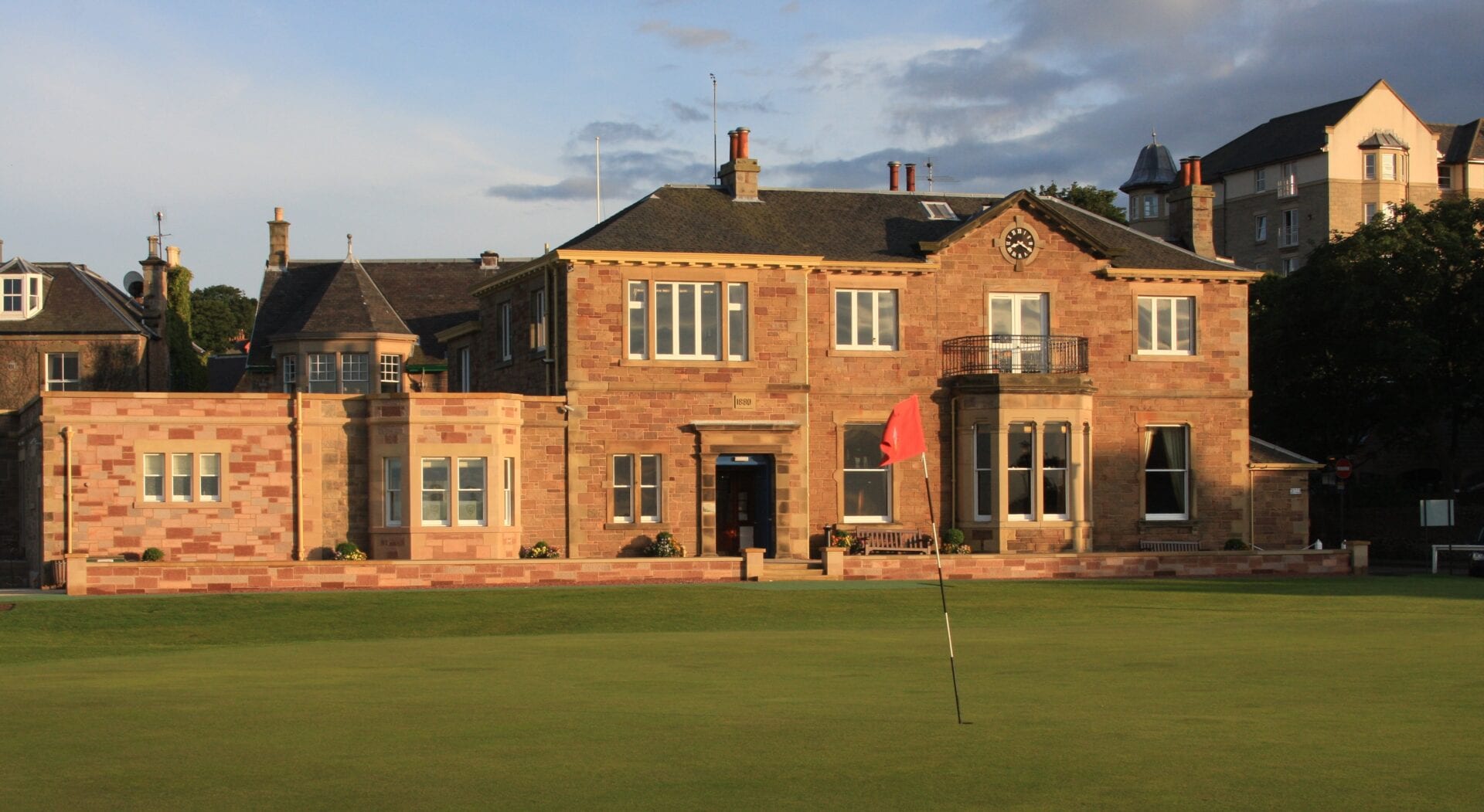 NORTH BERWICK GOLF CLUB
6506 YARDS - PAR 71 - USGA 71.0
Driving net & putting green
Golf has been played over the historic West Links course since the 17th century. With breathtaking views of the Firth of Forth and islands of Bass Rock, Craigleith, Lamb and Fidra, there are few places better in the world to play golf! A true championship links course, having hosted Final Qualifying for The Open Championship and both Gentlemen and Ladies Amateur Championships.  An excellent test of golf awaits you.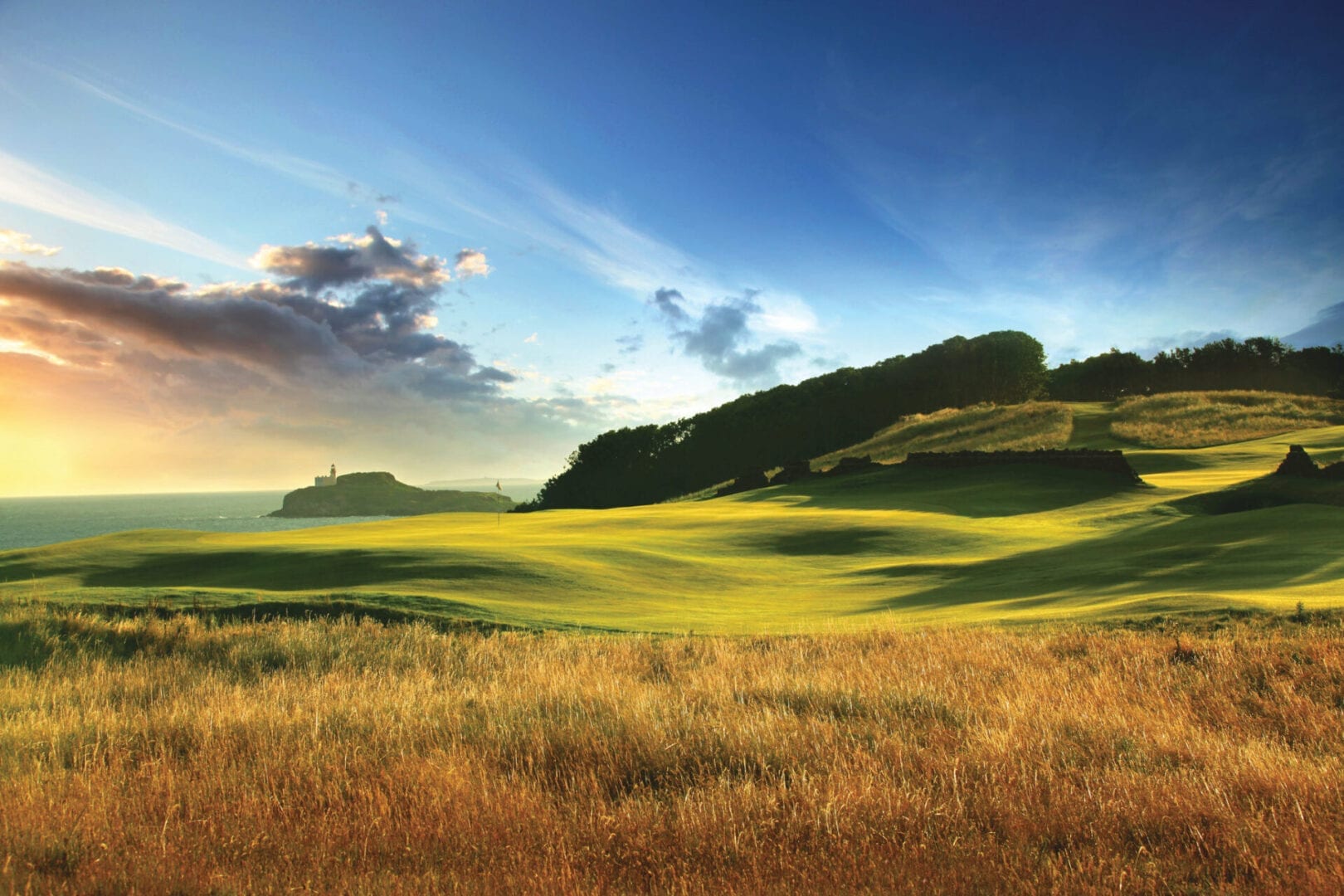 THE RENAISSANCE CLUB
7303 YARDS - PAR 71 - USGA
Full practice facilities
The Renaissance Club was founded on respect for the traditions of the game. Tom Doak was hired to create a world-class course with regard to his renowned ability to move very little earth; showcasing the natural features of an incredible property such as Renaissance. Our greens crew hails from the local area and brings vast experience of links turf.  
At over 7300 yards, par 71, the back tees are not for the fainthearted.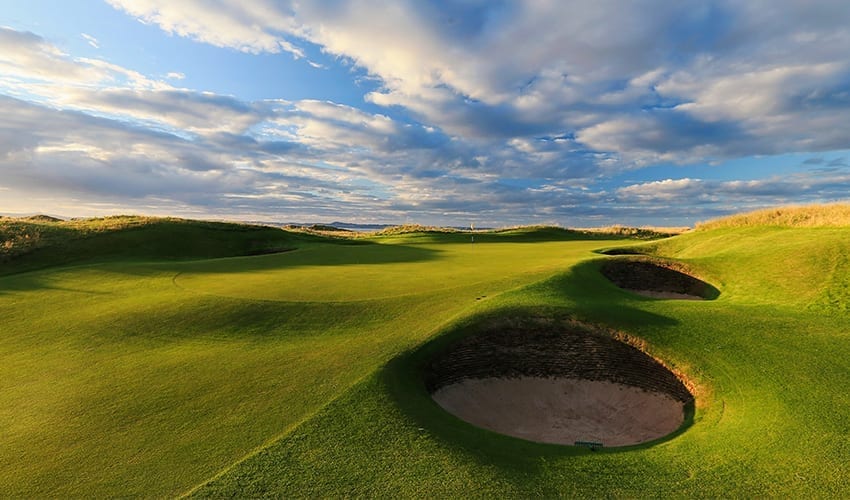 GULLANE GOLF CLUB #1
6873 YARDS - PAR 71 - USGA 71.5
Full practice facilities
Carved into the ancient links turf with smooth-running greens, pot bunkers and wispy grasses Gullane No. 1 is a unique challenge for all golfers.  Add to that the fabulous views across to Edinburgh, the Firth of Forth, Fife and beyond and you have one of the world's most cherished golfing experiences.
Host course to the Scottish Open on 2 occasions in the past 5 years.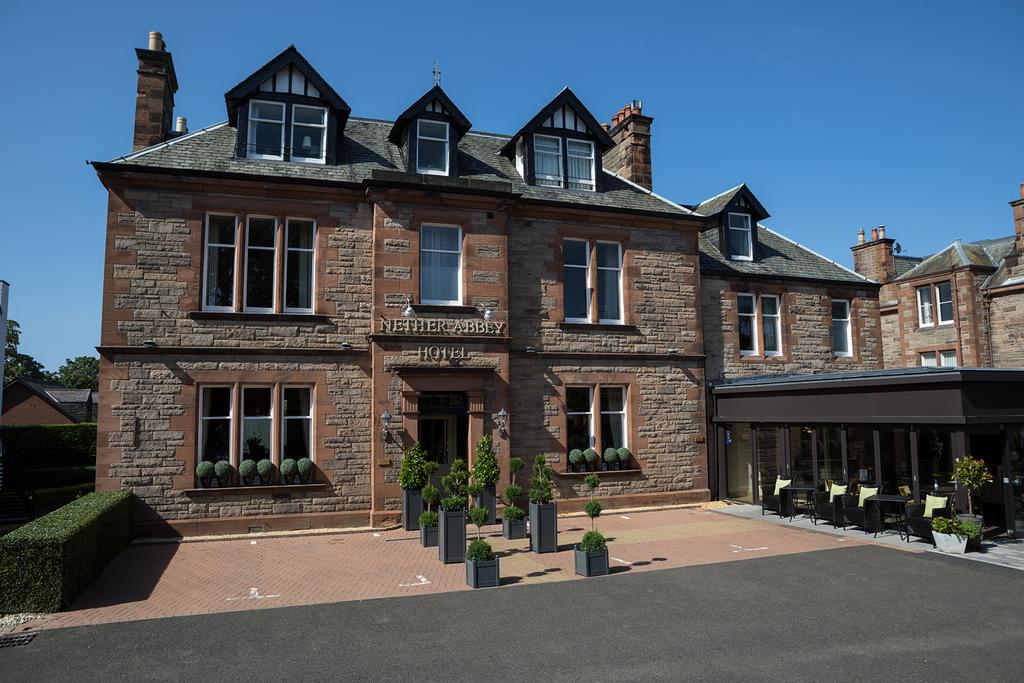 NETHER ABBEY HOTEL
Location: North Berwick
The Nether Abbey Hotel is perfectly situated in North Berwick, East Lothian, to offer comfortable, modern accommodation and food of the highest quality. The 12 bedrooms have all recently been completely refurbished, as has the bar and lounge. Each bedroom has a locker for your golf equipment and they also offer drying facilities.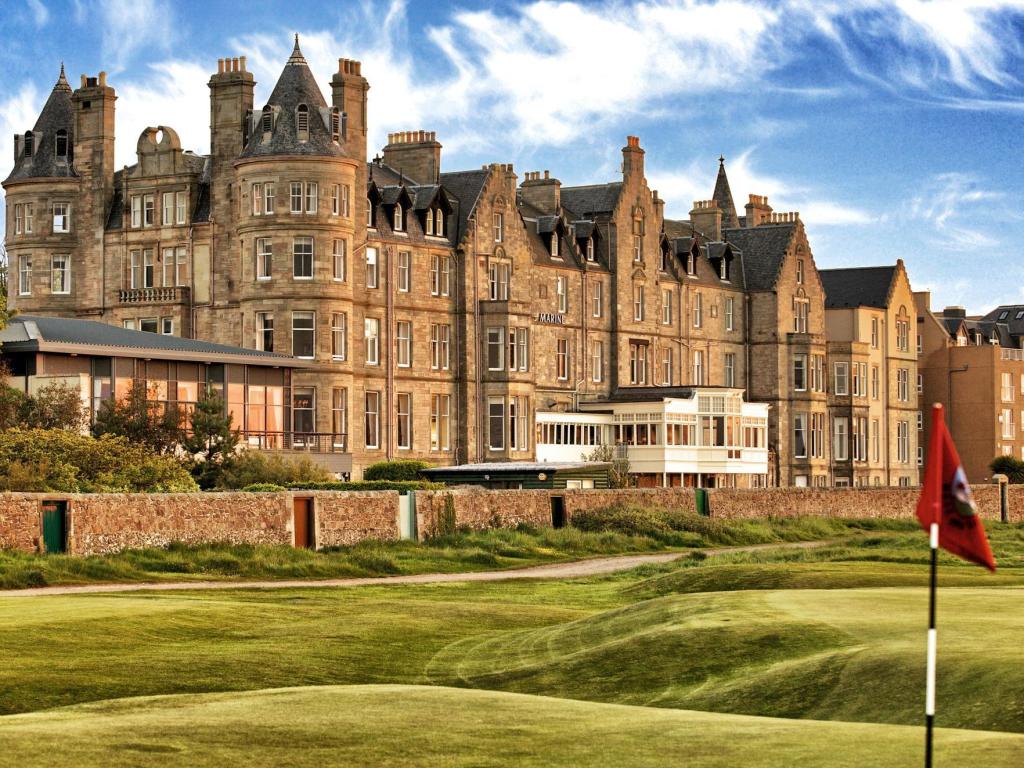 MARINE HOTEL - NORTH BERWICK
Location: North Berwick
Macdonald Marine Hotel & Spa in North Berwick is renowned for its beautiful coastal setting and glorious 19th century Victorian architecture. Situated on the East Coast of Scotland and with 83 unique bedrooms - discover a world of four-star luxury.
The hotel is situated overlooking North Berwick so is a great East Lothian base hotel. The hotel also boasts a fantastic spa to help you unwind after a tough round.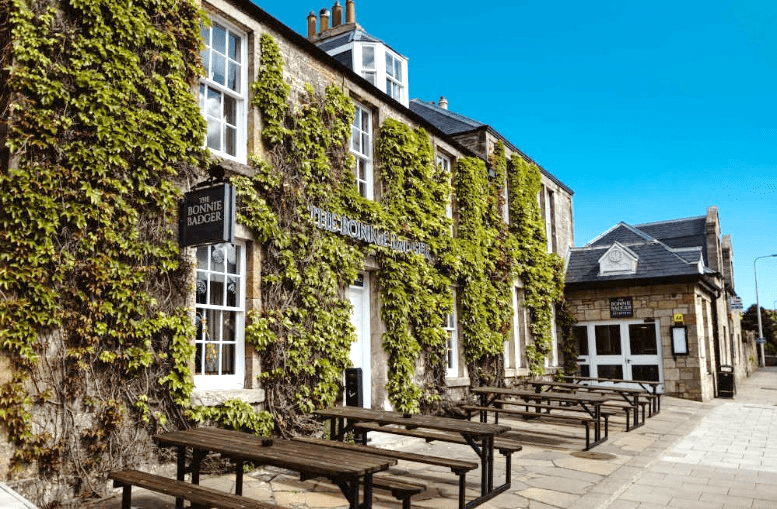 BONNIE BADGER HOTEL
Location: Gullane
In the heart of East Lothian's coastal village of Gullane, The Bonnie Badger is a stylish, welcoming new hotel with a pub, restaurant, rooms and garden created by husband and wife team, Tom & Michaela Kitchin and the team behind Kitchin Group. The charming Bonnie Badger hotel features 13 individually designed en-suite bedrooms located in the main house and over two cottages at the rear of the garden.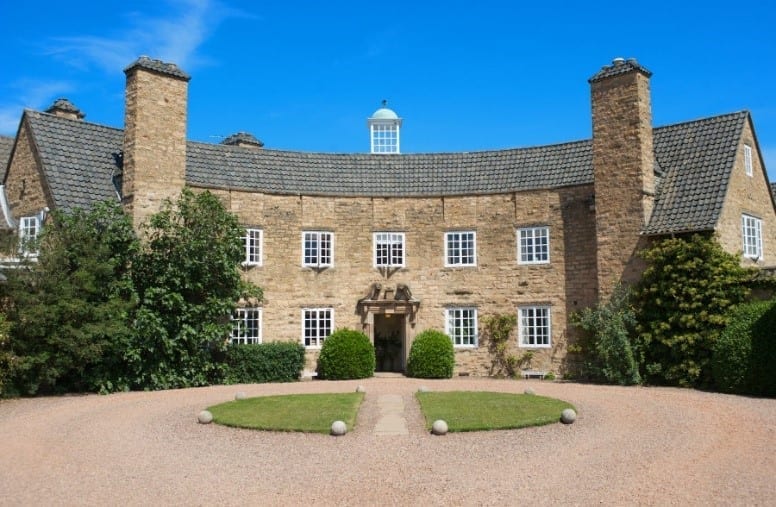 GREYWALLS HOTEL
Location: Gullane
Greywalls Hotel is uniquely situated on the edge of Muirfield championship golf course with stunning views over East Lothian and the Firth of Forth. Overlooking the world-famous greens of the 9th & 18th holes, it has earned itself a reputation as 'a golfers' paradise'.
With 10 golf courses within 5 miles of Greywalls this proves to be the perfect venue for anyone wishing to sample Scottish golf.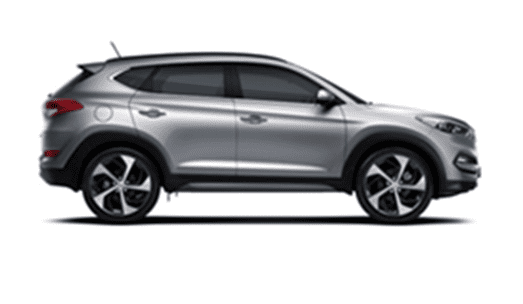 Hyundai Tucson
(or similar)
Suitable for 2 golfers
Fully automatic transmission
40 miles MPG (approx)
Air-conditioning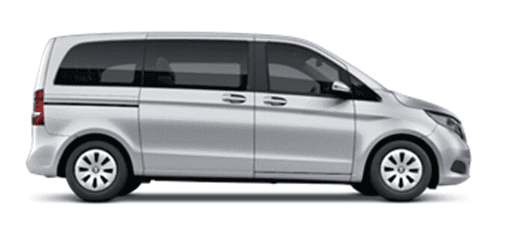 Mercedes Vito
(or similar)
Suitable for 4 golfers 
Fully automatic transmission
30 miles MPG (apprx)
Air-conditioning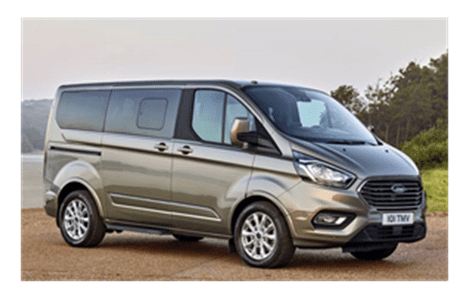 Ford Tourneo Custom
(or similar)
Suitable for 4 golfers& luggage
USB charging points
Stocked with water, soft drinks & snacks
Driven by your personal driver-guide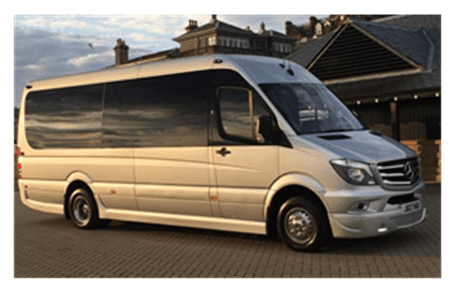 Mercedes Sprinter VIP
(or similar)
Full privacy glass
Suitable for 6 - 8 golfers & luggage
Leather reclining captain's chairs
Tables & TV's
USB charging points at each seat
Stocked with water, soft drinks & snacks
Driven by your personal driver-guide