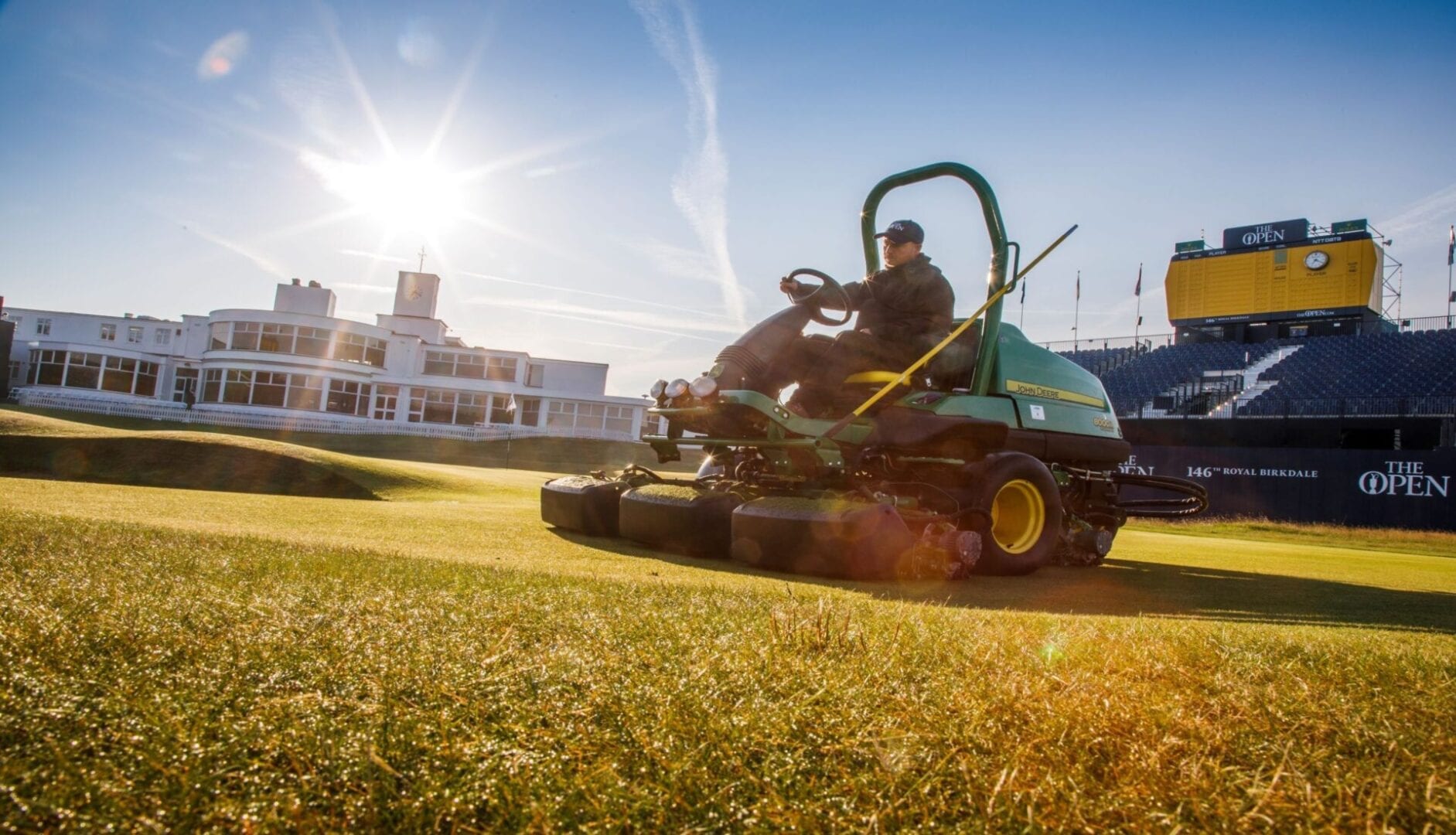 England's Open Championship Courses
England Golf Tours
Open venues in England are split into two geographical areas, Kent and the Merseyside / Lancashire coastline. While Kent only has one active course on the Open Rota, Princes and Royal Cinque Ports are former hosts and provide what many consider to be one of the finest England Golf Tours in the UK with all 3 courses just 15 minutes from each other (so close in places an out of bounds drive from Royal St George's can find itself at Princes). Those travelling to the North West of England can enjoy the very different layouts found at Royal Liverpool (Hoylake), Royal Birkdale and Royal Lytham & St Anne's which will create an excellent golfing tour.
Sample Itinerary
England's Open Courses
6 Nights Hotel Accommodation & 6 Rounds of Golf
Day 1 Depart USA for England
Day 2 Hotel: Grand Hotel, Lytham Golf: Royal Lytham & St Annes
Day 3 Hotel: Grand Hotel, Lytham Golf: Royal Liverpool – Hoylake
Day 4 Hotel: Grand Hotel, Lytham Golf: Royal Birkdale
Day 5 Hotel: Bell Hotel, Sandwich Golf: Princes
Day 6 Hotel: Bell Hotel, Sandwich Golf: Royal Cinque Ports
Day 7 Hotel: Bell Hotel, Sandwich Golf: Royal St Georges
Day 8 Depart England for USA
The following categories of accommodation are available:
Classic Vincent Hotel, Southport & Abode Hotel, Canterbury
Executive Grand Hotel, Lytham & Bell Hotel, Sandwich
The following transportation options are available:
Self-Drive Fully automatic rental vehicle
Escorted Luxury vehicle with personal driver/guide
For more information, please click on the "request quote" tab or call SGH Golf at 1-800-284-8884.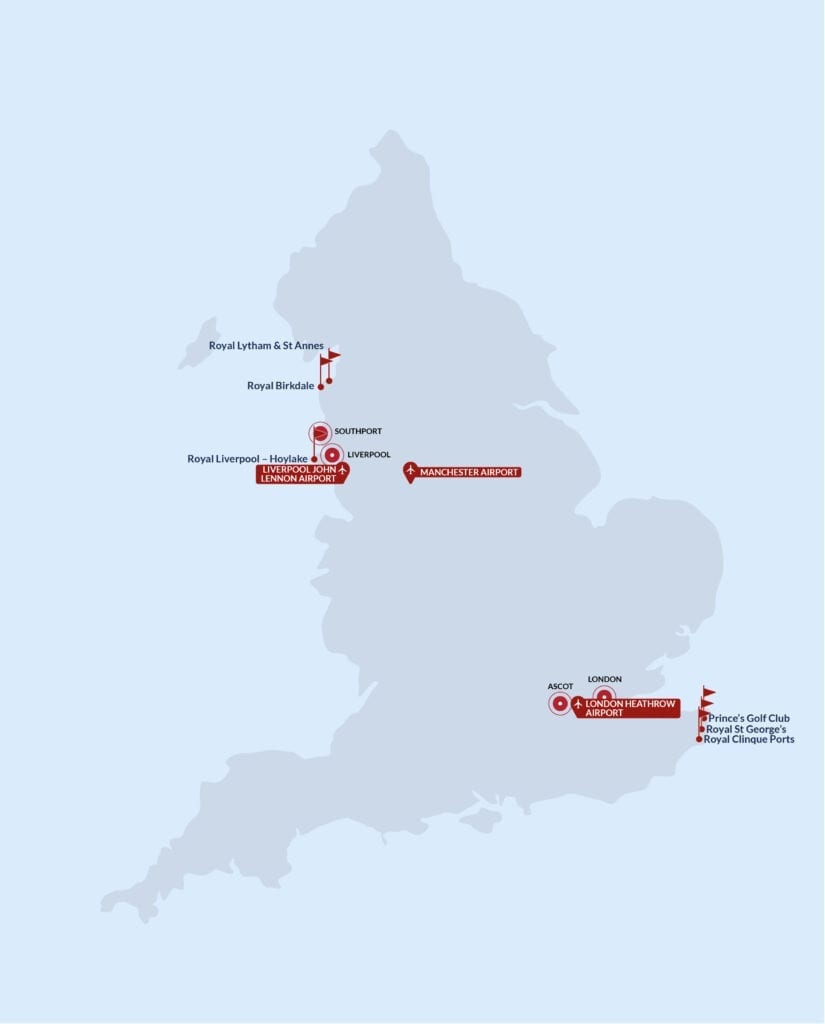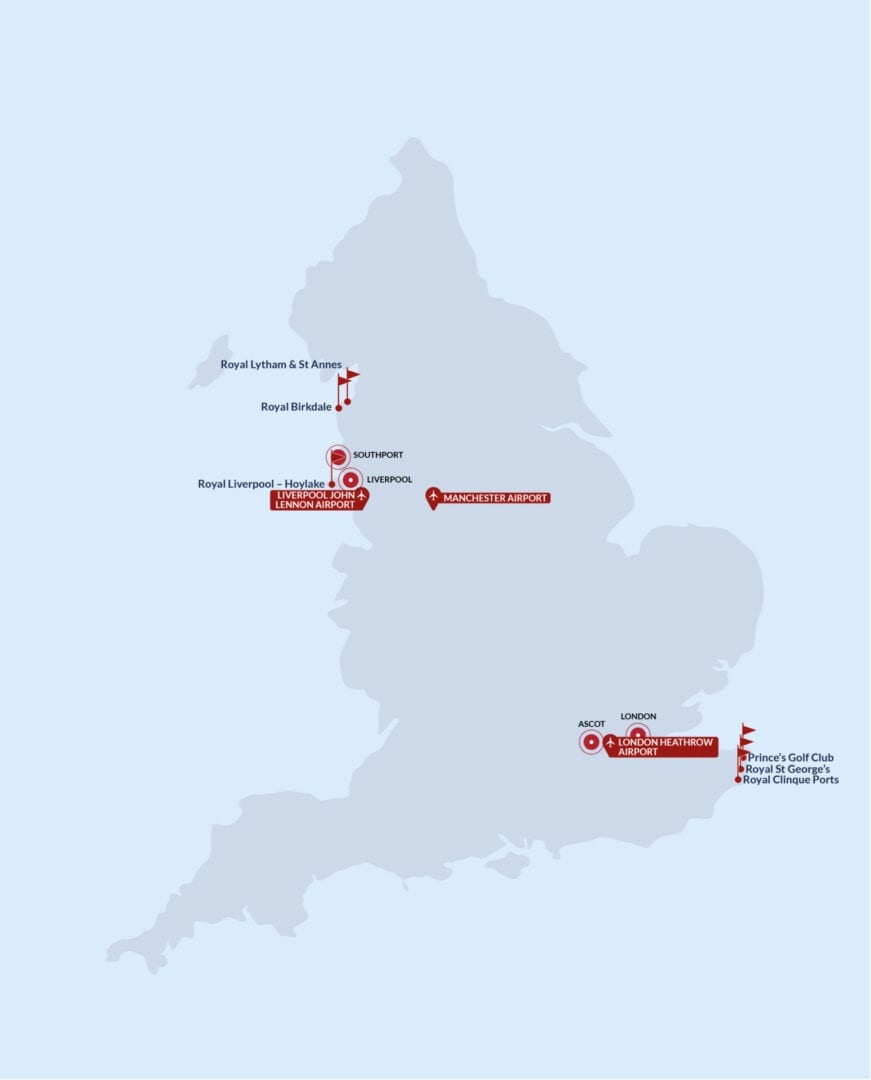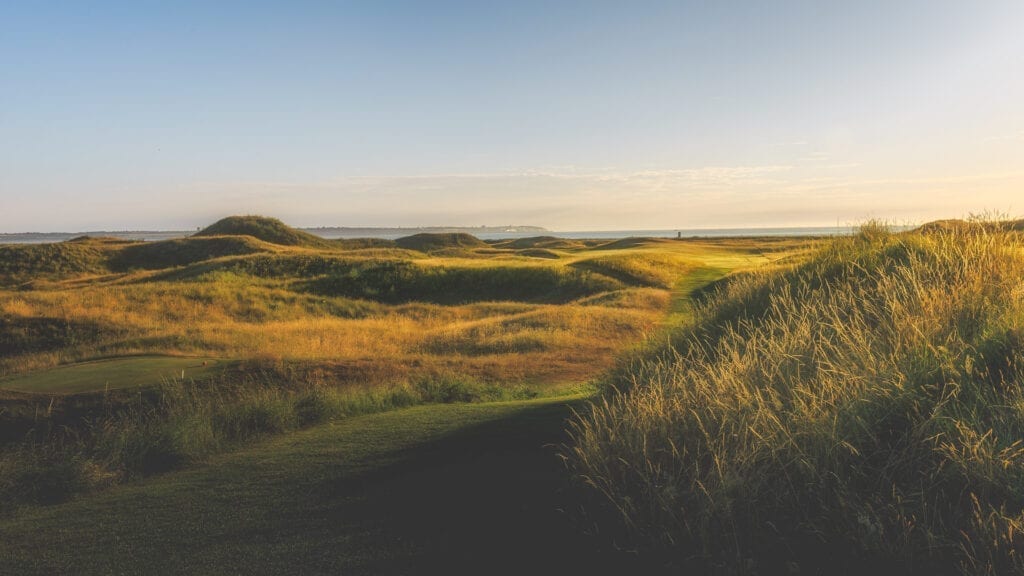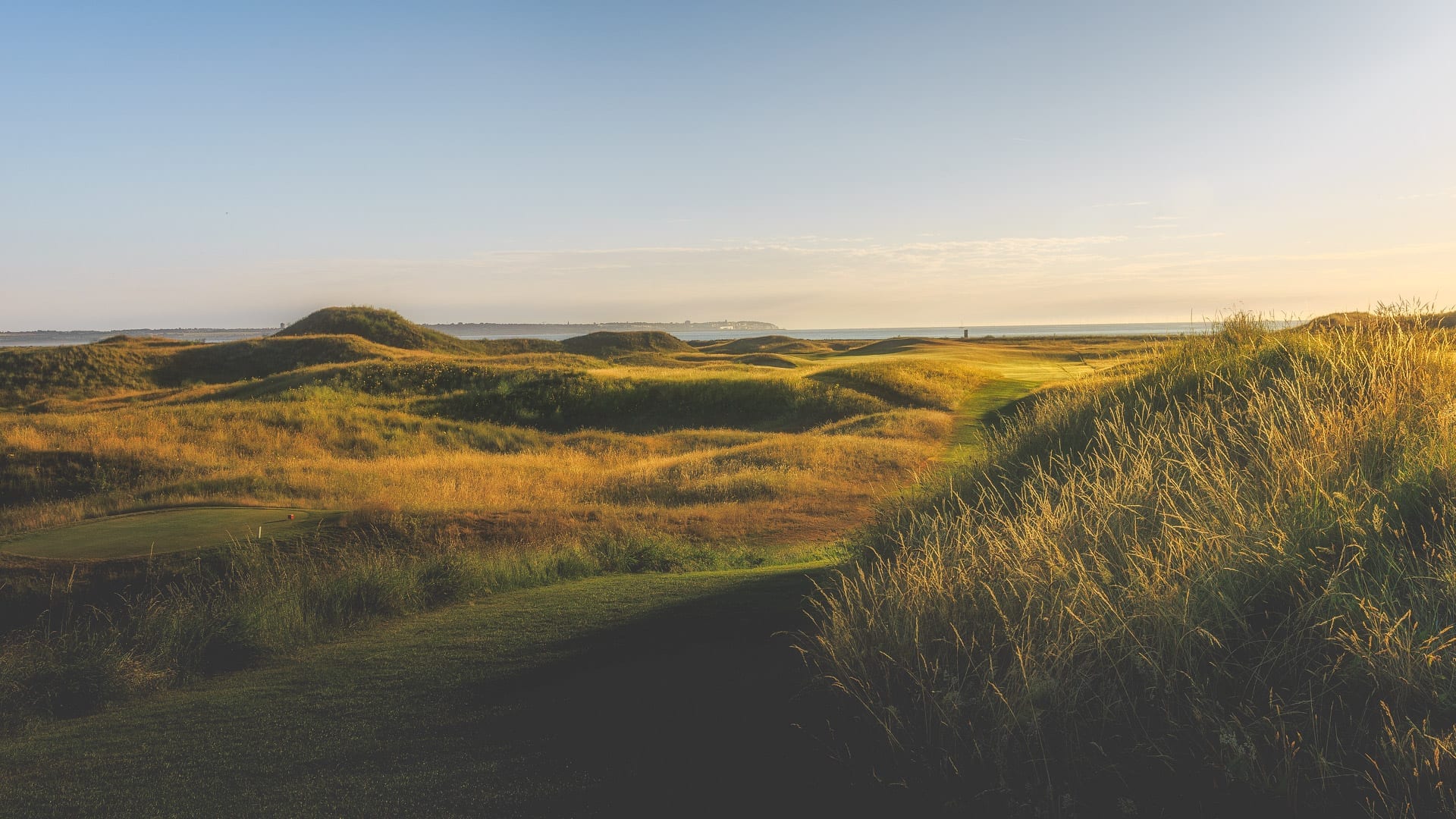 Full practice facilities The Club occupies a unique place in the history of golf, for it was here in 1894, that the Open Championship was first played outside Scotland. The Open Championship returns to St George's for the 15th time in 2021, when the Club will host the 149th Open Championship.
Read More
The scenic route to five-star bliss. Coworth Park offers idyllic relaxation in many guises, from a rural detox to an indulgent, romantic escape. Here you'll find an experience to refresh every sense within our welcoming oasis of calm.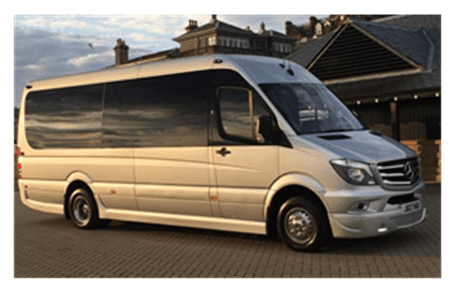 (or similar)
Full privacy glass
Suitable for 6 – 8 golfers & luggage
Leather reclining captain's chairs
Tables & TV's
USB charging points at each seat
Stocked with water, soft drinks & snacks
Driven by your personal driver-guide