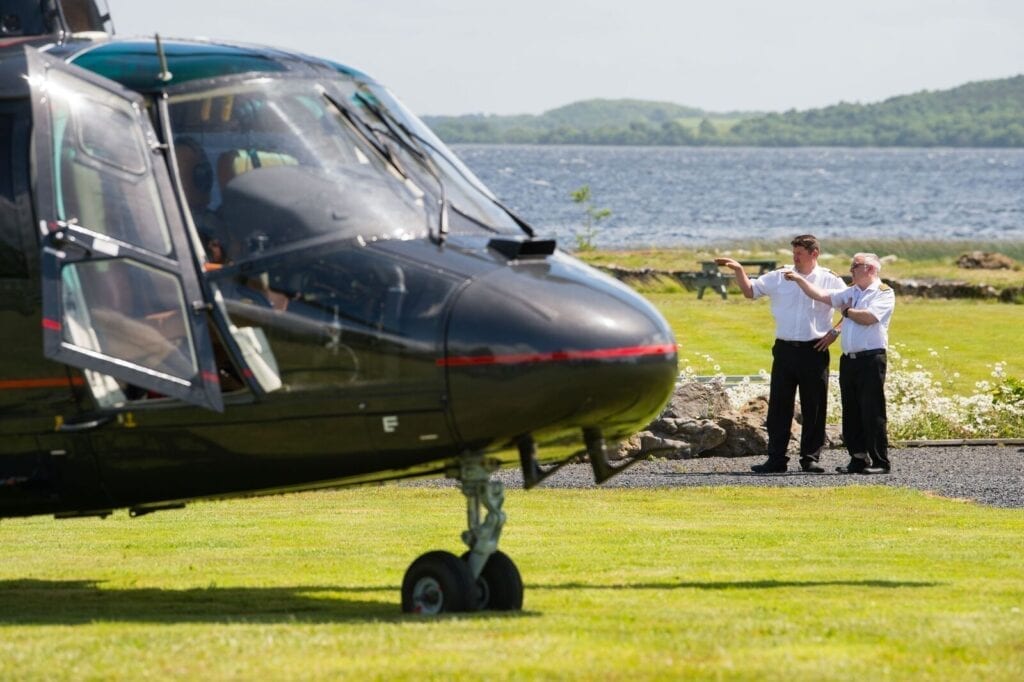 The EC155 B Dauphin is a long-range medium-lift passenger transport helicopter developed by Eurocopter from its Dauphin family. The EC155 B features a completely redesigned cabin providing 30% more passenger space than previous Dauphin helicopter models, plus a 130% increase in baggage hold volume.
The EC155 incorporates Airbus Helicopters' Fenestron® tail rotor system and Starflex rotor head for low noise and maximum safety.
With two engines, all-weather capabilities the EC155 helicopter is the perfect choice for safe, luxurious yet efficient travel making it a versatile helicopter for both business charters and leisure travel.
General characteristics
Crew: 1 or 2 (pilots)
Capacity: 13 passengers or 2,301 kg (5,073 lb) payload
Length: 14.3 m (46 ft 11 in)
Gross weight: 4,950 kg (10,913 lb)
Max takeoff weight: 4,920 kg (10,847 lb)
Powerplant: 2 × Turbomeca Arriel 2C2 turboshaft engines, Take-off Power, 697 kW (935 hp) each
Performance
Range: 857 km (533 mi, 463 nmi)
Ferry range: 985 km (612 mi, 532 nmi)
Service ceiling: 4,572 m (15,000 ft)
Rate of climb: 8.9 m/s (1,750 ft/min)